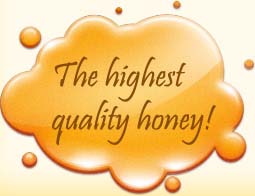 Welcome to Stared Rock Honey Company.
We are a small family owned bee farm located outside of Ottawa Illinois. Our honey is all natural raw honey. 2011 was a great year for us. We sold out of all our honey in only two days.
For 2012 we are hoping to double the number of hives and have started to prepare for next year. Thanks to everyone for making this a great season!
If you would like to find out about having our bees polinate your fruit trees or gardens please contact us.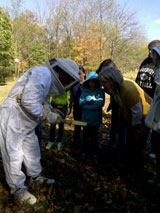 2011 Bee Day was a great success!
We had a fun time with all the kids this year. Thank you to everyone that attended!
Find a swarm of Honeybees?

We can help!